A growing community of

10,000


Value driven

partnerships


Existing partnerships

with leading tech companies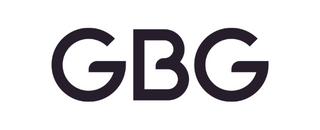 Why Partner With Us
CREATE VALUE DRIVEN PARTNERSHIPS
We have a number of partnership opportunities to suit a range of budgets and objectives. All our partnerships are designed to create maximum value and we work closely with partners to deliver measurable outcomes.
We already partner with a number of the leading tech companies including Adobe, Slack, Monzo, Revolut, Amplitude and many more.
Leverage your DE & I strategy
Invest in a platform supporting a rapidly growing Women in Tech community of 10,000+
Drive greater equality in the tech industry by helping us deliver best in class membership experiences.
Diversity & talent acquisition
Drive tangible outcomes focussed on getting more women in tech roles in your organisation.
Post job opportunities via our job board with a reach of more than 25,000 tech talent including high profile female leaders.
Lead generation
Reach our community members from the biggest global tech brands and scale ups through marketing activity and events.
Promote an co created content across your external marketing channels and networks.
Be an Employer of Choice
Showcase your commitment to employee personal and professional development through membership to our platform.
Give your employees access to informal coaching and mentoring opportunities with tech leaders in our network.
Our partnership packages
We have 3 tiers of partnerships packages: gold, silver & bronze, each with their own associated fee.
For a full breakdown of these partnership packages, please email [email protected]
"Adobe's partnership with Women in Tech forum, has provided employees with a safe space to engage with inspirational women inside and outside of their Adobe network. The partnership has also enabled us to deepen our relationships with clients by extending the programme externally through facilitated roundtable discussions and meetups, which have been extremely well received. It has been a pleasure working alongside Angie and her team over the past year, their dedication and collaboration is breath of fresh air. I look forward us collaborating even further for FY22."
- Megan Stollery, Greenfield Field Marketing Manager, UK & Emerging Markets, Adobe
"Women in Tech forum is our go-to resource at Slack to help female colleagues build the confidence, support and leadership skills to take their career to the next level. The monthly webinars are so inspiring and always a great opportunity to learn from senior role models and connect with likeminded people. Moving to a virtual platform has enabled us to roll out the program globally and to showcase Slack as an employer of choice, committed to diversity and inclusion. For anyone looking to improve employer branding or connect female talent, I'd highly recommend partnering with Women in Tech Forum."
- Louise Rossiter, EMEA Recruitment Lead, Slack
"Diversity and equality are at the very heart of Amplitude and from the ground up we have proactively built an inclusive workplace environment for everyone. That is why our European team has partnered with the fantastic team at Women in Tech forum. Partnering with the Women in Tech Forum enables us to give back to our amazing female cohort and drive sustainable DEI strategies for future generations."
- Amplitude
"This year Maersk's WIT Network, RISE invited its members to join Angie in a series of interactive and engaging masterclass training workshops. These masterclasses were bespokely designed with Angie to equip our members with practical advice and actional strategies to help support their ongoing career development and the feedback couldn't have been more positive! We have developed a great partnership with Angie love the course of 2021 and can't thank her enough for the positive learning environment and safe space she has helped us at Maersk create for our RISE members. We look forward to building an equally successful series of events across 2022 with Angie and Women in Tech forum."
- Amanda Jayne Hallett, Leading Strategic Cyber Risk & Foresight at A.P. Moller, Maersk
"I was really looking forward to this session, and it massively exceeded expectations: some eye-opening points and clear takeaways. I'm now feeling very empowered to take action on my mentorship goals. Thank you, Angie, for sharing your knowledge and expert tips!"
- Hourea Alaoui, Chair of Women in Business, Farfetch
"Thank you so much for the session yesterday, It was so practical and engaging, I loved it!"
- Melisa Drin, Ecommerce Strategy Consultant, Farfetch