Inclusive

events


World class

speakers


Exceptional

opportunities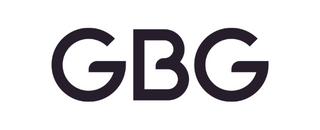 We run a comprehensive monthly program of in person and virtual events.
Network with other members of the community. Gain industry and career insights to give you a competitive edge and accelerate your professional growth.
Virtual events are free of charge for members and the dial-in details can be accessed here.
Watch the highlights from recent events below. For more information about hosting an event, email [email protected].
Women in B2B Tech Sales
In partnership with Samsara
November 2022
Women of Colour in Tech
In partnership with Adobe and The Curtain Club
October 2022
Women in Tech Sales
in partnership with Highspot
September 2022
Women in B2B Tech Sales
in partnership with The Curtain Club
May 2022
December 15, 2022
12:30 pm-2:00 pm
Online – Virtual Event
Megan Stollery, Greenfield Field Marketing Manager, UK & Emerging Markets, Adobe
"Adobe's partnership with Women in Tech forum, has provided employees with a safe space to engage with inspirational women inside and outside of their Adobe network. The partnership has also enabled us to deepen our relationships with clients by extending the programme externally through facilitated roundtable discussions and meetups, which have been extremely well received. It has been a pleasure working alongside Angie and her team over the past year, their dedication and collaboration is breath of fresh air. I look forward us collaborating even further for FY22."
Louise Rossiter, EMEA Recruitment Lead, Slack
"Women in Tech forum is our go-to resource at Slack to help female colleagues build the confidence, support and leadership skills to take their career to the next level. The monthly webinars are so inspiring and always a great opportunity to learn from senior role models and connect with likeminded people. Moving to a virtual platform has enabled us to roll out the program globally and to showcase Slack as an employer of choice, committed to diversity and inclusion.
For anyone looking to improve employer branding or connect female talent, I'd highly recommend partnering with Women in Tech Forum."
Amplitude
"Diversity and equality are at the very heart of Amplitude and from the ground up we have proactively built an inclusive workplace environment for everyone. That is why our European team has partnered with the fantastic team at Women in Tech forum. Partnering with the Women in Tech Forum enables us to give back to our amazing female cohort and drive sustainable DEI strategies for future generations."
Director, Atos
"All of my female colleagues should attend these events"
Business Development Consultant, Introhive
"Lots of practical advice on how to earn the pay and promotion I deserve"
Account Director, Oracle
"I wish I had had access to this community earlier on in my career"
Global VP, SAP
"Delighted to be a part of this community. Together we are stronger"
Business Development Manager, Natterbox
"A great network of successful women who I can draw inspiration and support from"
Program Director, British Business Bank
"The best women in tech event I've ever attended"
Program Officer, Parliamentary Digital Services
"This network gives me the confidence that I can achieve my career amibitions"