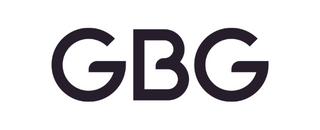 Women in Tech forum offers a series of interactive and engaging workshops on topics to equip women with practical advice and actionable strategies to support their ongoing career development.
Each workshop is 60-minutes in duration and can be delivered in large forums or in smaller groups to facilitate engagement.
We also offer an 8-part mindfulness program to help optimise performance, and improve mental health and wellbeing.
Practical Strategies to Build Influence and Create Impact
To be effective at work, you have to be able to influence people at all levels of the organisation.
Influential people capture the attention and respect of their peers, and easily persuade colleagues to support their ideas and projects. People with influence are also more likely to get their work recognised, which in turn can lead to faster pay increases and promotions.
Whatever level you are in the organisation, whether you're an individual contributor or the CEO, you have to be able to motivate colleagues to support your initiatives, adopt your ideas and become the go-to-person for others.
In this interactive workshop, you'll learn:
Why is it important to increase your influence at work?

How to use influence to get things done when you don't have authority?

Actionable strategies to develop your influence and increase your impact at work?
Understanding unconscious bias
This workshop will enable you to understand unconscious bias, where it comes from, and how it affects the way we work. Participants will be shown how taking small scale immediate actions – through discussions around empathetic leadership, and creating psychologically safe environments (which encourage brave, open, and honest conversation) – lead to better employee wellbeing, job satisfaction, and increased productivity.
The workshop provides a forward-thinking approach to interrupting our biases by creating a culture of inclusion. It provides the opportunity to build self-awareness of the biases we all naturally hold, and an assessment of how this can impact your business (both externally and internally).
Creating your personal brand
Your personal brand is what differentiates you. It showcases who you are, what you stand for and the unique value you bring. It helps you stand out and get noticed so that you can realise your full potential. This interactive, virtual workshop is designed to help you define and enhance your personal brand online and offline, so that you can get noticed and accelerate your career.
This workshop blends expert knowledge with practical exercises and group work to help you stand out from the crowd and achieve your own unique goals.
Imposter Syndrome
Learn how to take ownership of your success, overcome self-doubt and create strategies to build confidence and unlock your full potential.
Recent studies suggest that as many as 70% of us have suffered from imposter syndrome at some point in our careers. The feeling that success is just down to luck, good timing, or being surrounded by good people. This causes us to strive for perfection, work long hours or live in fear of people 'finding out that you're an imposter.
This interactive masterclass will help you identify which type of imposter are you and give you actionable strategies to help you:
take ownership of your success
overcome those self-limiting beliefs
build confidence in your abilities so that you can unlock your full potential.
Microaggressions and Bias Interrupters
A microaggression is a comment or action that negatively targets a marginalised group of people either intentionally or unintentionally.
The cumulative impact of microaggressions in the workplace can negatively impact people's confidence, mental health and overall wellbeing.
In this 60-minute masterclass, we'll be covering:
Microaggressions | what are they and how do they manifest
Bias interrupters | practical strategies to disrupt bias
Use of pronouns | how to use more inclusive language at work.
Participants will come away with practical strategies and actions they can personally take to address bias and create a more inclusive working environment.
Build Executive Presence
Executive presence is a combination of personal traits and outward behaviours that create an image of competence and trustworthiness. It can be measured by the ability to own a room and the likelihood of people following your direction.
Executive presence is a skill that can be cultivated with focus and practice.
In this interactive workshop, you'll learn:
The core characteristics of executive presence and why it's important in your career

The importance of verbal and non-verbal communication to build gravitas

Techniques to boost self-confidence when you're the 'only' in the room

How to build rapport and trust with your audience.
Building a Successful Career in Tech | Lessons Learned
In this interactive talk, Angie Vaux, an industry tech veteran of 20+ years and a Top 10 Winner of The Most Impactful Women in Tech 2021' will share her personal experience, lessons learned and practical advice on how to build a successful career in tech. She'll cover key topics affecting women in the workplace today, including top tips to assert yourself when you're the only woman in the room and finding your authentic voice.
How to be politically savvy
In this interactive masterclass, you'll learn how to position yourself for success by raising your profile, building collaborative relationships, and accessing informal networks.
Office politics are neither good nor bad. Every organisation has its own dynamics, cultural nuances and way of doing business that makes it unique. Understanding how an organisation functions, the relationships that exist and how to navigate around this and build a successful career.
Allyship | Small actionable steps to create big impact
Allyship is a topic that we hear a lot about, but what does it actually mean and how can you make an impact and help women and marginalized groups advance in the workplace?
Research by the Harvard Business Review highlights that when men are deliberately engaged in gender inclusion programs, 96% of organisations see progress, compared to only 30% of organisations where men are not engaged.
In this informative and interactive workshop, we'll be covering:
What it means to be an ally in the workplace
The most common invisible barriers that are holding women back at work
Evidenced-based best practices for becoming an effective ally
The small, actionable steps that you can personally take to create big impact
8-Part Mindfulness Program
This experiential, evidence-based mindfulness program is designed to empower people to optimise their performance, improve mental health and wellbeing, and to be the best version of themselves.
In this 8-part program (with each module being 55-minutes in duration), people will learn practical strategies to:
improve self awareness and self-mastery so they can become aware of automatic defaults and make more conscious choices
build resilience and manage life stressors more effectively
improve attention, focus and performance
manage stress and anxiety
cultivate positive mental habits to boost mindset, creativity and be the best versions of themselves
All students will be given a workbook to record their progress.
Managing Difficult Conversations at Work
We all have to deal with uncomfortable situations at work. This could be telling a client that a project is delayed, handling a disagreement with a colleague or dealing with performance-related issues.
Instigating a difficult conversation can feel daunting, especially when the stakes are high and we're unsure as to how the discussion will be received.
Tackling difficult conversations at an early stage can help prevent situations from escalating, and can help maintain a good working relationship with colleagues.
In this interactive workshop, you learn:
When and how to have difficult conversations at work

How to manage the exchange so it goes as smoothly as possible

How to develop the right skills, mindset and behaviours to handle the conversation effectively to deliver a successful conclusion.
Taking control of your career
In this interactive workshop, you will learn how to take control and build a fulfilling career in tech. We'll cover how to define your values, discover your super strengths and how to build a purposeful and meaningful career in tech. This session is packed full of practical advice, real-life experiences, and hands-on exercises.
Mentorship | Making It Work For You
One of the most valuable pieces of advice I was given is the importance of finding the right mentor, sponsor, and coach who will each support and guide your career development. In this interactive workshop, you will learn the difference between a sponsor, mentor and coach and how to identify the right mentor and build meaningful relationships to support your career development.
EQUALITY vs EQUITY | How to become more inclusive by #EmbacingEquity
The words equality and equity are often used interchangeably; however, they are two different words with two different meanings. How they are implemented can result in very different outcomes for underrepresented groups in the workplace.
This interactive 60-minute workshop will explore the difference between equity and equality, and why this is important. You'll come away with practical strategies to help you create a more equitable and inclusive environment, so that everyone has what they need to be successful and feel included.
In this session, we'll be covering:
What's the difference between Equity vs Equality
Why equal opportunities are no longer enough
Examples of how equity can be integrated at work
Practical strategies to create a culture of inclusion
"I was really looking forward to this session, and it massively exceeded expectations: some eye-opening points and clear takeaways. I'm now feeling very empowered to take action on my mentorship goals. Thank you, Angie, for sharing your knowledge and expert tips!"
- Hourea Alaoui, Chair of Women in Business, FARFETCH
"Thank you so much for the session yesterday, It was so practical and engaging, I loved it!"
- Melisa Drin, Ecommerce Strategy Consultant, Farfetch
"We have developed a great partnership with Angie love the course of 2021 and can't thank her enough for the positive learning environment and safe space she has helped us at Maersk create for our RISE members. We look forward to building an equally successful series of events across 2022 with Angie and Women in Tech forum."
- Amanda Jayne Hallett, Leading Strategic Cyber Risk & Foresight at A.P. Moller, Maersk
"Really great session. Excited to put this into practice"
"Superb session, lots of insights, tips, and tools to start putting into practice now"
"Amazing sessions and excited to start my own personal plan!"
"Key Take-away: To be deliberate and set aside time to plan on self."
- Maersk's RISE members
To find out more about the masterclasses that we can deliver to your organisation, send an email to [email protected].